Return to Headlines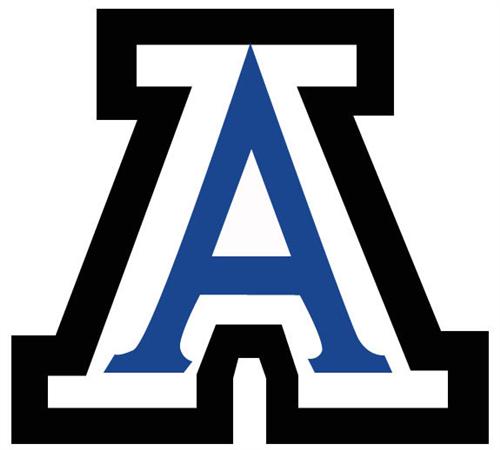 ---
GENERAL ANNOUNCEMENTS
Community Outreach Leadership- Donate to the Canned Food Drive, November 1st - November 14th! There will be a competition between 5th period classes to see what class can donate the most. The winner will get an ice cream party! All canned food will go to the Contra Costa Food Bank.
Key Club- Dons! Today the Key Club will be hosting a bake sale in the Front Quad following 6th and 7th periods. Come treat yourself to some delicious goods and support the "Eliminate Project" which helps eliminate maternal & neonatal tetanus.
SAT- For those who are registered for the SAT this Saturday, November 4, classroom assignments will be posted Friday on the Counseling Office window. Test Day check in is at 7:45am - arrive promptly, no late students will be admitted after the test has begun. Bring two number 2 pencils, a good eraser, and a College Board approved calculator. IMPORTANT: You MUST have your Admission Ticket, current school or state photo ID, and be on the SAT roster in order to be admitted - NO EXCEPTIONS. See Mrs. Schreiner in the Counseling Office with any questions.
Performing Arts Boosters- The Acalanes Drama Dons present "She Kills Monsters"
Dates: November 1, 2, 3 & 4, 7:00 p.m., Acalanes Little Theatre
Tickets are $7 for Students/Seniors and $12 for General Admission.
SPORTS
Thursday, November 2
Varsity Boys Water Polo is released at 2:30.
Freshman Football hosts Miramonte HS 5:00, JV hosts Las Lomas HS 7:00.
NCS Playoffs
The NCS Water Polo Playoffs begin today with games at Contra Costa College.
The #5 seeded Boys Water Polo Team plays #12 Foothill HS at 5:00.
The #3 seeded Girls Water Polo Team plays #14 College Park HS at 6:15.
Note: At all NCS Playoff games, there is an admission charge. $10 general and $6 for students, children and senior citizens. No passes will be honored.
Note: Tickets for all of today's games may be purchased on GoFan. The prices are marked up slightly to cover overhead. This option offers the convenience of not carrying cash and getting through the gate faster.
Go to the following link for the Football games:
Go to the following link for the Water Polo games or the Football games:
Friday, November 3
JV Football is released at 2:15.
Football at Miramonte HS. JV 4:30, Varsity 7:00.
WINTER SPORTS
Winter sports begins Monday, November 6. The athletic clearance must be completed and submitted to Mr. Takahashi or the Attendance Office to attend tryouts. Monday's schedule will be the following:
Boys Basketball - Varsity 3:30-5:30 in Big Gym, JV 3:30-5:30 in Small Gym, Freshmen 7:30-9:00 in Small Gym.
Girls Basketball - Varsity 7:00-9:00 in Big Gym, JV 5:30-7:00 in Big Gym.
Boys Soccer - 7:30-9:30 in Stadium.
Girls Soccer - 3:30-5:30 in Stadium.
Wrestling - 7:00-9:00 in Cafeteria.
Lunch Time Wrestling Meeting
There will be a meeting this Friday, November 3rd for anyone interested in wrestling this season. Come meet your team Captains during lunch in the courtyard outside the small Gym.
Wrestling Practice
Wrestling practice starts MONDAY NOVEMBER 6. Wrestling practices are held in the Cafeteria.
The first week of practices are try-outs and all are welcome. Practice will be from 7:00 pm to 9:00 pm this week for all wrestlers.
Regular practices will start on Monday, November 13 with Varsity practice 3:30-5:30 and JV practice 5:30-7:30.
Period 4 8:35 a.m. - 10:05 a.m.
Academy 10:15 a.m. - 11:10 a.m.
Brunch 11:10 a.m. - 11:15 a.m.
Period 5 11:25 a.m. - 12:55 p.m.
Lunch 12:55 p.m. - 1:25 p.m.
Period 6 1:35 p.m. - 3:05 p.m.