Return to Headlines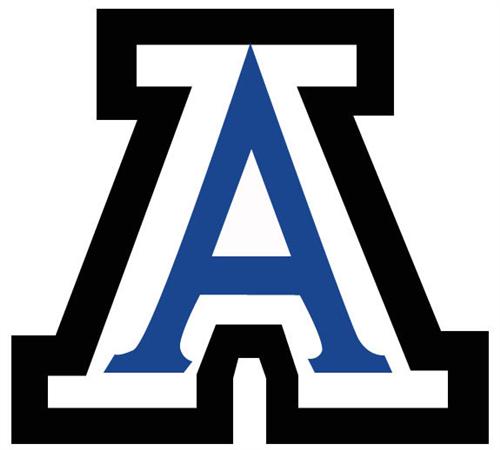 ---
Prom
- Junior & Senior Prom is Saturday, May 4th. The event will run from 7-10 pm and students will return to Acalanes by 11 pm. The event features heavy appetizers, desserts, a DJ, silent disco, arcade games, photo booths, karaoke, the aquarium at the academy for 1.5 hours and all the displays at the academy. Ticket Information: Students can purchase a ticket via the
webstore
or cash or check. Tickets are $85 until April 19th and then increase to $110. The last day to purchase a ticket is Friday, April 26th. Non-Acalanes students are $110. If you need a financial scholarship, please speak to your counselor.
Bus Assignments: Students need to get a bus assignment at lunch April 15-26. Every student is required to ride the bus. In order to get a bus assignment, you must have paid for a ticket AND bring a completed permission form to the bus assignment table in the front quad. If you are bringing a guest from outside Acalanes, be sure to have the guest pass information completed (on the bottom of the permission form).
Questions? See Walton in room 314.
AUHSD Student Board Member
-Get involved and make a difference in our school district. Join the Acalanes Union High School District Governing Board as the Student Board Member. For more information and to apply, go to the
District website
."
Clothing Swap - Come Wednesday at lunch to participate in the Clothing Swap in room 314. Come and bring your friend!
Succulent Planting - Come plant and take home free succulents on Tuesday, April 23rd. They will be in the front quad, back quad, and between the gyms.
Earth Week - Happy Earth Week! Come to Room 314 to watch the Lorax during lunch this Thursday. To finish up earth week, come to the campus beautification on Saturday, April 27th at 9:30am. We are planting native bushes and flowers in front of the gym. Bagels will be provided!
Blue-ster Bash On-line Bidding now OPEN! -
On-line bidding for a variety of great prizes for the upcoming Blue-ster Bash is now available via the link below. Take a look and make your bids by 5pm on Thursday April 25. All can bid on these prizes - you do not need to be attending the Bash. Thanks for your support of Dons' Athletics!
https://abc2019.ggo.bid/bidding/package-browse
NEWS REWIND
Acalanes DramaDons Present
- Baskerville: A Sherlock Holmes Mystery By Ken Ludwig on April 24, 25, 26, & 27, 2019 at 7:00pm. Get your deerstalker cap on - the play's afoot! From the award-winning mastermind of mayhem, comes a fast-paced comedy about everyone's favorite detective solving his most notorious case. Sherlock Holmes and Dr. Watson must crack the mystery of "The Hound of the Baskervilles" before a family curse dooms its newest heir. Tickets and Information at
http://www.ahsperformingarts.or
g
Acalanes Fall Sideline Cheer 2019 Tryout Week: April 22-26, 2019
- It's tryout time for Acalanes High School's Co-Ed Sideline Cheer JV & Varsity Squads. It takes a lot of heart, training and conditioning, but it's a lot of fun. We'll have a 5-Day Tryout Training Week, with Friday Tryouts. Starting Fall 2019, Sideline Cheer will be Fall Season Only, following the JV / Varsity Football regular season schedule. (Don't worry, exciting changes happening for Basketball season.) Yes - ALL genders welcome. GO DONS! Tryout Training Week April 22 - 26, 2019 in the Acalanes High School Small Gym. Daily Check-In: 4:30pm. Daily Training: 5:00-7:00pm. Tryout Day: Friday 4/26; by assigned time slots. Mandatory Parent Meeting: Monday 4/22 5:00pm (Athletes will not be able to tryout unless one parent is present at the meeting and signs consent.). Details & required tryout packet at
AcalanesCheer.com
College Fair - The College Fair is April 24, 6:00 in the Gym. Acalanes is hosting a college fair featuring out of state colleges. You will be able to hear a short introduction from each school and then have time to walk around and talk to the reps. This is a great way to learn about different schools. I challenge you all to come talk with a rep from a school you have not heard of before. Some colleges coming: University of Oregon, Purdue, Univ of Arizona, Univ of Alabama, TCU, Washington State, Drexel, Marist and more.
Color Run - Purchase tickets for the 3rd Annual AHS Color Run on the AHS Webstore. The run will take place on Sunday, April 28th. Tickets are $25 per participant and it includes a t-shirt. This a fun event for the whole family. Proceeds from the event benefit the classes of 2020 and 2021.
Earth Week - To finish up earth week, come to the campus beautification on Saturday, April 27th at 9:30am. We are planting native bushes and flowers in front of the gym. Bagels will be provided!
ATHLETICS
Sports Early Releases - Varsity boys golf is released at 10:15.


Sporting Events - Boys golf hosts Transbay Invitational at Rossmoor GC 12:00.
Sports In Review
- In Thursday's action: The baseball team defeated Miramonte HS 2-0. The jv team also won 9-6 to remain undefeated in the DAL at 6-0 and raising their overall record to 17-2. The softball team put on an offensive display defeating Campolindo HS 18-6 to remain undefeated in the DAL at 4-0 and raising their overall record to 11-2. The boys tennis team suffered a narrow 5-4 defeat to Campolindo HS. The jv team also fell 6-3. The boys lacrosse team was defeated by Marin Academy HS. Thursday's individual standouts: Varsity boys tennis. Ed Collinson and Kaisei Huart-Oyama won singles matches. Nick Broback & Ishaan Saha and Henry Huchingson & Cooper Smith won doubles matches. JV boys tennis. Jack Innenberg and Spencer Lewis won singles matches. Nico Flint & Aaron Vaserman won their doubles match.
MONDAY SCHEDULE
Period 1 8:35am - 9:20am
Period 2 9:25am - 10:10am
Period 3 10:15am - 11:00am
Brunch 11:00am - 11:10am
Period 4 11:15am - 12:00pm
Period 5 12:05pm - 12:50pm
Lunch 12:50pm - 1:25pm
Period 6 1:30pm - 2:15pm
Period 7 2:20pm - 3:05pm