Return to Headlines
From the Principal's Office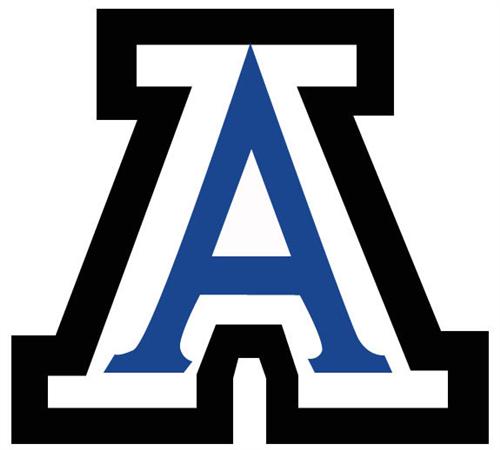 Message from the Principal | Mr. Bell
---
Dear Acalanes High School Community,
While it feels like we just started second semester, staff and students are already planning for next school year. The Acalanes counselors met with each Freshmen, Sophomore, and Junior class to review the course selection process and provide information about available elective offerings. Students have been given individual appointment times with their counselor and are to bring their completed course selection sheet to their appointment. This is a student only appointment and will take place during their scheduled time slot on the following days:
Tuesday, Feb 12: Freshmen
Wednesday, Feb 13: Juniors
Thursday, Feb 14: Sophomores
If you have any questions regarding the course selection process, please contact your child's counselor.
Anne Schonauer (Last Names A - E)
Christine Todd (Last Names F - L)
Marissa Meadows (Last Names Las - Rog)
Susan Martin (Last Names Roh - Z)
Tomorrow, February 7, we will be hosting our annual Course Preview and Open House from 5:45PM - 8:00PM. This is a great opportunity to to showcase current and future course offerings, provide time to ask questions about core and elective courses, display current student work, and provide information regarding recommended course pathways. Please check out the program linked here for more information. Below is the agenda for the evening:
5:45 -- Incoming 9th Grade Parent and Student Meeting in Main Gym
6:15 -- Parent Club Hosted Reception in the Gym Courtyard
6:30 - 8:00 -- Drop-In Program Offerings
6:35 - 7:00 -- Break-Out Session 1
7:05 - 7:30 -- Break-Out Session 2
7:35 - 8:00 -- Break-Out Session 3
Next week is a "Reverse Week", with a Friday Bell Schedule on Monday, February 11, due to no school on Friday, February 15. The start time on Monday will be 8:35AM as normal, but instead of going to all classes students will only go to 4th, Academy, 5th, and 6th period classes. Tuesday through Thursday the schedule will be normal. The following Monday, February 18, is the President's Day holiday making it a 4-day weekend for our families. We hope you enjoy your weekend and get to spend quality time together.
Dons Dialogue is always the last Friday of the month in the collaboration center and starts at 8:45AM. Look for the Acalanes welcome banner and join us on Friday, February 22 as we hear from our Special Education, Math, and Career Tech departments as well as learn about restorative practices from our Associate Principals. We hope you see you there.
Thank you for reading and, as always, Go Dons!
---
Happy Thanksgiving Dons Community!
It is with true gratitude I send this to you along with hopes for a wonderful week spent with family and friends. In light of all that California has endured these past few weeks, I am reminded once again of how fortunate we are to have such a strong community working together and ensuring that our students thrive.
Due to the school closure on the Friday before break, we will be running a "Friday schedule" on the Monday we return, November 26th, to accommodate the missed block periods. Monday the 26th will start at standard 8:35AM with 4th period followed by Academy, 5th, and 6th period classes. There will be no anchor day the week we return but we will run a standard Tuesday through Friday schedule the rest of the week. The schedule for the week is outlined on our website if you need further clarification.
Looking ahead, there will also be an alternate schedule the week of December 17th. It is a "Reverse Week" due to the minimum day on Friday December 21. Monday, December 17th will be a "Friday Schedule" again and Tuesday through Thursday schedule will be normal. Friday December 21st will be a minimum day to accommodate the many families that wish to travel over the break. Information about the week with specific details about the schedule will be posted on our website the week prior with additional information shared in our daily bulletin.
There is a lot happening in these weeks before Winter break. There will be three nights to enjoy our instrumental music students perform their winter concert series on December 11th, 12th, and 13th. Our Winter Choral Concerts will be held on December 18th and 20th. Winter sports are also in full swing, gearing up for a great season. For information on all these events along with additional activities happening around campus, make sure to check out our website.
Reminder that Dons Dialogue happens the last Friday of the month in the collaboration center and starts at 8:45AM. Look for the Acalanes welcome banner and join us Friday, November 30th as we highlight different student support services on our campus including programs such as Writing for Mastery, Peer Tutoring, and have an opportunity to hear from our Athletic Trainer, School Nurse, and Librarian. We will also be looking at some data from the California Healthy Kids Survey administered last year. Don't miss it!
Once again, I wish you all a happy Thanksgiving and as always, GO DONS!
---
As hard as it is to believe, tomorrow, Friday, October 26, marks the end of the first quarter! Grades will be shared through School Loop. If you have not registered, please make sure to do so. From our website, click on the Acalanes School Loop link to register and follow the steps outlined. If you have questions regarding your child's grade or progress, please contact the teacher directly. He or she can provide you with the most up-to-date and accurate information.
In reflecting on the first quarter, there are many things that make me proud to be a Don.
We celebrated a successful homecoming week, this included navigating a somewhat controversial theme that required us to engage in the difficult and complex conversation around cultural appropriation. (You can read more about it in our recent edition of Blueprint.)


We held our annual Club Day with over 60 clubs set up in the front quad and provided students an opportunity to get involved. For a complete list of all our clubs please visit our website.




With the support of Lafayette Partners in Education, we've given out almost 1000 chromebooks as part of our 1:1 device program for all Freshmen, Sophomores, and Juniors. Thank you LPIE! You can read more on our website under the "Technology" section and follow the links on the 1:1 program page.




Our Wellness Fair was well attended and, not only did it provide students an opportunity to destress and learn about resources available for them, it most importantly helped promote our new Wellness Center that is focused on improving mental health for all students. Please take a minute to learn more about our Wellness Center on our website, linked for your convenience. Thank you to Acalanes Parents Club and Lafayette Partners in Education for their joint support of our Wellness Center.

There are many more things I could highlight, from our Unified Sports program to our instrumental music and choir concerts, the list keeps going - and we are only a quarter in! I consider myself fortunate to be a part of this incredible community.
Looking ahead, there is a lot going on! I have highlighted a few salient things below that I want you to know.
Acalanes is holding an Election Simulation in order to foster civic engagement. All students have an opportunity to learn about the election process, discuss items on this year's ballot, hear from candidates, register or preregister to vote if appropriate, and vote in a campus-wide simulation. Students must register to vote in the simulation and can do so on


our Library homepage . All ballots must be turned in by lunch on November 6. Contact Kristen Anderson (kanderson@auhsdschools.org) or Barbara Burkhalter (bburkhalter@auhsdschools.org) if you have any questions.


The Drama Dons are in the middle of running their Fall Play, 12 Angry Jurors. It runs through this Saturday, October 27. For tickets and information


visit ahsperformingarts.org


Many of our Fall sports teams are heading into NCS Playoffs. Get up-to-date information regarding NCS playoffs by visiting our website. Congratulations to all our Fall athletes on a successful season and good luck to our teams continuing on to playoffs!




Tomorrow, Friday, October 26, is our monthly Dons Dialogue. This is a great opportunity to learn about Acalanes High School and engage in conversations pertinent to the school and community. This Dons Dialogue will cover academic and college readiness as well as a presentation from our Associate Principal, Andrea Powers, on the school safety plan. There will also be an opportunity to tour our Library and see the new and improved collaborative furniture installed this week.This campus enhancement was funded entirely by Acalanes Parents Club and I am excited for others to see it. Dons Dialogues are held in the Collaboration Center, just off the main quad, and start at 8:45AM.
Lastly, I would like to remind you that there is no school on Monday, November 12 as we observe Veterans Day. I would be remiss to not take a moment to recognize and honor those that have served in our armed forces.
Thank you for reading and, as always, GO DONS!
Principal, Acalanes High School
---
Dear Acalanes Community,


Welcome back to school! We look forward to hosting you at our annual Back to School Night tomorrow evening, August 30th, beginning at 5:45pm. This night is for parents only and is a great opportunity to meet your son or daughter's teachers and get information on how to have a successful year in each class. Below is a detailed schedule of events for the evening as well as a sample schedule template for your use.
| | | |
| --- | --- | --- |
| Time | Event | Location |
| 5:30 - 6:15 pm | Hosted by Acalanes Parents Club | Quad between Main and Small Gym |
| 5:45 - 6:00 pm | | |
| 6:15 - 8:15 pm | | |
| 8:20 - 9:00 pm | Facilitated by Parent Liaisons | *Seniors will be meeting on Sept. 6 at 7:00 pm in the PAC |
Please ask your son or daughter to complete the schedule below for your use during the evening event.
A copy of the Back to School Night agenda, along with additional information can be found on our website.
Additionally, there is another great opportunity to stay connected and be informed the following morning, Friday August 31st, at our first Dons Dialogue of the school year. Dons Dialogue starts at 8:45 in the Collaboration Center located in the middle of the front office, just up from the front quad. Look for the "Welcome" sign and a friendly face at the door. This Dons Dialogue will provide an opportunity for parents to meet our new Associate Principals as well as hear about school updates and get answers to any questions you may have.
I hope to see many of you at both of these events.
---
Dear Acalanes Community,
Welcome to the 2018 - 2019 school year! Over the past week we have had multiple staff development days, a new student and a new parent orientation, a freshmen welcome social, a home football game, and held our annual walk-through registration, "Dons Day". All of this has been to gear up for the official kick off tomorrow, August 20th!
I wanted to email a few reminders to make sure the first day of school is as smooth as possible. Please take a minute to read over the following information.
Make Up Walk-Through Registration:
If you were unable to attend Dons Day, our make up registration will be from 7:30AM - 8:30AM in the Small Gym. You must have completed all online registration components and residency. Students that did not go to Dons Day must come to our make up registration to obtain a copy of their internet username and password along with their class schedule before heading to class.
Student School Portraits:
All 9th graders will take their student ID picture on Monday during their PE class. Any 10th through 12th grade student that did not take their picture at the end of last school year must take their picture before school, during brunch or lunch, or during a period in which they don't have class. Pictures will be taken in the Small Gym and there will be an opportunity for make-up photos in October. You can purchase your student's school portrait by visiting this website: Studio One Photography
Student Schedule Change Request:
Students wanting to request a schedule change may do so starting Tuesday, August 21, by completing the Schedule Change Request Form that can be obtained in the counseling office. All students must go to their scheduled classes the first day of school, Monday August 20.
Bell Schedule:
The first day of school will follow our regular bell schedule. Mondays are "Anchor Days" and students go to all classes, periods 1 through 7, as scheduled. First period beings at 8:35AM. and seventh period ends at 3:05PM. Tuesdays through Fridays are "Block Days" with classes beginning at 8:00AM on Tuesdays and Thursdays and 8:35AM on Wednesdays and Fridays. Click here to see a copy of our weekly bell schedule
Cafeteria Closed Temporarily
Our Cafeteria is currently closed for updates and we anticipate it will be closed for the next few weeks. Due to this temporary closure, we are only serving one morning meal which will be offered during Brunch. Brunch and Lunch times are the same but we will be offering a limited menu, which is posted on our webpage. There will be 5 serving lines for both brunch and lunch, 3 inside and 2 outside.
School Loop Updates
Parents will no longer automatically receive daily emails from School Loop. These emails will now be optional and parents will have the ability to "opt in" if they wish to receive these emails. Here is a link with directions for parents who wish to subscribe to the daily emails from School Loop. All parents must still register for each child's School Loop account. Directions are found on our website.
We are excited to welcome all students back to the home of the Dons. There is always a lot going on and I encourage you to read the daily bulletin and check our website for other ways to get involved. Additionally, you can follow along on Twitter @AcalanesDons for up to date information and read about highlights throughout the school day.
Thank you for taking the time to read this and I hope you are having a great weekend.
As always, GO DONS!
Travis Bell, Principal