Return to Headlines
From the Principal's Office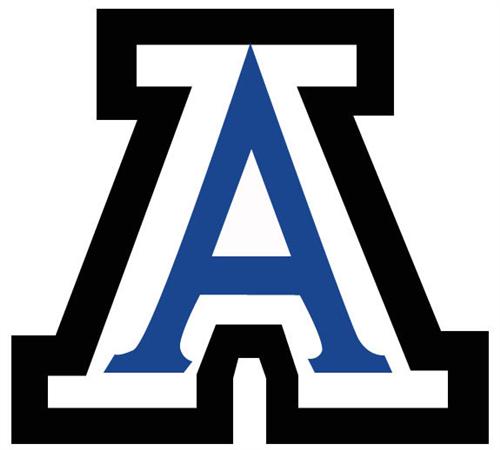 Message from the Principal | Mr. Bell
---
March 16, 2020
Dear Acalanes Community,
This has been a challenging weekend with continuously evolving information. I want to thank all of you for your patience as we work to adjust to our new schedule.
After meeting with District Administration, all AUHSD leadership agreed that the primary purpose of our organization is to ensure that our students stay well and connected through these very confusing and unprecedented times. To do this, we will commit to being available as a resource to our community for a variety of needs, including education, food service, essential learning materials, and support.
3rd Quarter & Distance Learning
Our 3rd quarter came to an end on Friday prior to our school closure. Teachers will be working to finish 3rd quarter grades and these will be posted next week.
As we enter into the 4th quarter and distance learning, families should expect to see teachers updating their School Loop pages with introductory information and simple assignments to ease us into this new platform. Our teachers remain committed to bringing content to students while being mindful of the unique stress of this situation. This will look slightly different for each class and each teacher. As mentioned, all teachers will post assignments to school loop, but some might create office hours for support using platforms such as "zoom" and others might include discussion platforms for engagement such as "Google Classroom". Please check School Loop regularly for updates and details from your teacher.
At home, we recommend trying to create and hold to as much of a schedule as possible. We are seeing many recommendations that students complete their distance learning during school hours so that they feel they have some consistency. We know this will look different for every family but wanted to provide some guidance in hopes that it is helpful.
Food Service
Two school sites in our District, Las Lomas High School and Campolindo High School, will be providing food to all community members Monday through Friday from 11:00 to 1:00 pm. Meals can be picked up at the cafeteria windows. I want to emphasize that this is a service for all students.
Acquiring Materials Essential for Learning
Anyone can come to Acalanes Monday between the hours of 10:00am and 2:00pm to pick up any necessary learning materials or items from their locker. At this time, we are not checking out any new materials (novels or textbooks) that are not essential. Should specific supplies become necessary at a future time we will adjust accordingly. In the event that these items are needed for your student, you will be notified and we will set up a time for a drive through pick up of materials to minimize contact. If there are other specific items (i.e. calculator left in the classroom or replacement of a damaged Chromebook, etc.) that families need, please reach to your child's associate principal and we will make sure to assist you. (Andrea Powers, last names A-L; Mike Plant, last names M-Z)
Support
Our primary objective is to support our students. Our special education staff, counseling department, and Wellness Center are working hard to establish new norms for reaching out to students in need of support and service. Special Education teachers will establish regular check-ins with the students on their caseloads to ensure that they have the accommodations necessary for success during distance learning. Counselors will be continuing grade level appointments with students using online conferencing. Our mental health staff will continue to be available for students in need and plan to contact all students currently meeting with support staff. Should parent/guardians or any student feel they need to talk to someone and can't wait for a reply from their counsellor, these services are open 24/7 and are free for anyone:
o Contra Costa Crisis Center- Dial: (2-1-1)
o Contra Costa Behavioral Health Services Access Line- Dial: 1 (888) 678-7277
Communication
With our changing environment, it is likely that it will be necessary to communicate frequently. Email will be our primary form of communication. The website will be maintained to reflect any relevant updates. If you need to contact a staff member, please use email and we will get back to you as soon as possible. Our offices are closed and there will be no staff on site to answer any phone calls.
With our new county guidelines for shelter-in-place established, I want to remind families and students that we are required to quarantine for the upcoming weeks. While this does not prohibit all outdoor activities, the community should be reminded that gatherings at the school or other areas are not permitted. We all must do our part to support the health of our community. Adhering to these guidelines is one way that #DonsShowUp.
I recognize the impact that these difficult changes in the current environment can have on our Dons community and we reiterate that we are all in this together. Please reach out if there is anything we can do to support your student during these uncertain times.
Once again, I can't thank you enough for your continued support.
Sincerely,
Travis Bell