Return to Headlines
From the Principal's Office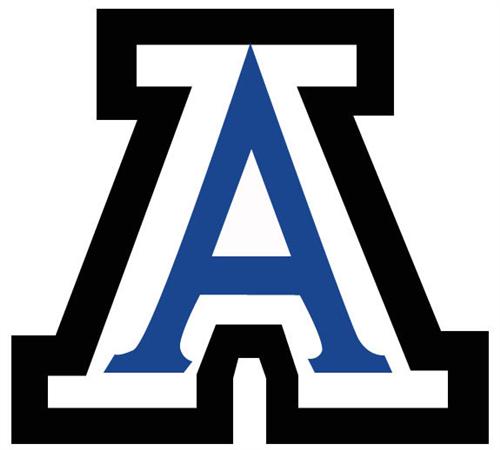 Message from the Principal | Mr. Bell
---
July 22, 2020
Dear Acalanes Community,
This is usually the time of year when I begin to look forward to the rumble of students back on campus. While that will not be the case for the start of this school year, I am still energized by what can be accomplished in a distance learning environment while we continue to prepare for a hybrid model where students will return to campus in some way. I believe that we can and will create a robust, high quality, and engaging learning experience for all our students, and I am committed to supporting a curriculum where our students can still achieve great academic success and social development. As our county and district leadership evaluate guidelines to reopen campuses safely for our students, teachers, and staff, our team will be working hard to have frameworks and protocols in place to protect our Acalanes community. This email will review some key next steps and additional information regarding our distance learning plans.
Diversity, Equity & Inclusion
Many of our students and families will be starting school this year after a summer of personal, intentional, racial equity work and community engagement in standing for antiracist policies and practices. As you know from my email sent early June and
linked for your reference
, we are committed to being an antiracist school that is welcoming and inclusive of all students and families. Our APC Diversity, Equity, and Inclusion parent committee has drafted the following vision I wanted to share with you.
We are dedicated to identifying, implementing, and supporting a strategic approach to building an empowered school community that celebrates diversity and actively opposes discrimination of race, gender, class, religion, sexual orientation, or any other aspect of one's identity.
Over this summer many staff, student, and parent meetings have been happening to carry this momentum forward into the 2020-2021 school year. I hope you saw the email from APC for any parent interest in joining our Diversity, Equity and Inclusion parent committee. If interested, you can complete
this survey
or email
diversityandinclusion@acalanesparentsclub.com
. As I mentioned in my email you can expect a follow up with dates about the book review of "How to be an Antiracist" by Ibram X Kendi as well as other ways to get involved in this work.
Distance Learning 2.0
Our top priority is to provide a quality academic experience during distance learning from day one. We learned a tremendous amount from our experience last Spring and intentionally sought feedback from many students, parents and teachers. We have spent the summer developing guidelines, identifying and providing professional development for staff, restructuring some key components of our learning systems, and working with community partners and teacher leaders to plan for an effective roll-out of our school year.
Goodbye SchoolLoop, Hello Canvas
We are officially moving away from SchoolLoop as our "learning management system", which is educational jargon for our online platform where we post assignments and grades. Our new Learning Management System is called Canvas, which will now replace both SchoolLoop for grades and assignments as well as Google Classroom. One of the pluses of Canvas is that it will better unify what students (and parents) experience when they are online, which was a common frustration from students, parents, and teachers when we had to quickly transition to distance learning last spring. We will have Canvas training for students during the first week of school.
Textbook Return & Drop Off
It is imperative that we collect last year's materials (ie. textbooks and novels) so that we can organize and catalogue them for re-distribution for the new school year. We have scheduled a couple two dates for returning families to do so in a safe, physically-distanced manner. Drop-off will involve you, or your student, parking and entering the cafeteria (please wear a mask and follow all necessary precautions keeping physical distance), where there will be stations to drop-off texts and novels to each appropriate content area.
Our drop off times are as follows:
Sunday, August 2, from 1:00pm-4:00pm
Monday, August 3, from 9:00am-12:00pm
Please reach out to your child's Associate Principal should you have any questions or concerns. (Andrea Powers, Last Names A-L; Mike Plant, Last Names M-Z)
All Classes are On
While we recognize that some classes do not ideally lend themselves to a distance learning environment, all AHS classes will proceed at the start of the school year. Our department chairs and teachers are working on ways to creatively structure these classes.
AHS Office Reopening
Our front office reopens this Thursday, July 23rd, and will be ready to assist parents and students as needed. Most contact should be made via email or phone. Should you need to come in person, please adhere to the public safety guidelines including wearing a mask, managing physical distance, and not visiting if you have any symptoms of illness.
Online Registration & Residency Verification
As outlined in the summer mailer, our online registration and residency verification process is required for all families, both new and returning. The link to do so will be available on our website starting Monday, July 27. Please contact our school registrar, Emily Finn at
efinn@auhsdschools.org
if you have questions or need assistance.
Dons Day & New Student Orientation
We are currently planning on a modified Dons Day "walk-through" registration and New Student Orientation that adheres to public health and safety guidelines. In order to best accomplish this, the various student classes will be spread out over multiple days with designated time slots by last name between the hours of 10:00am and 3:00pm. We will be sending a separate email with final details by the end of next week. At this time students and families should plan on the following days for Dons Day:
12th Graders: August 5
11th Graders: August 6
10th Graders: August 7
9th Graders & Orientation: August 10
I recognize that these dates are different for some than originally planned so please reach out should you have any concerns. We are finalizing the schedule for a make-up walk-through registration day during the first week back for anyone who is unable to attend during their scheduled time.
First Day of School
The start of school will still be Tuesday, August 11th. The first few days back will likely follow a different schedule and will primarily be designed to engage students (and parents) in how to be successful while in distance learning, and prepare for a hybrid or full return down the road. We will be sharing the alternate schedule and additional information via email and on our website as we get closer to the start of school.
I am still very excited to welcome the community back to the home of the Dons and am confident that once again the Dons community will "Show Up" and work together to see our students thrive regardless of the learning model.
As always, Go Dons!
Travis Bell
Principal