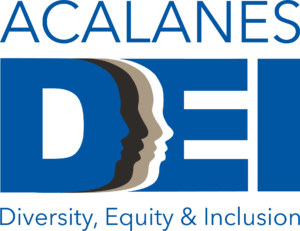 Vision | Mission | Goals:

Vision: Our vision is a positive school climate in which all members of our school community feel welcome regardless of their differences and in which students feel empowered to enter the world as engaged and active global citizens.

Mission: We are dedicated to identifying, implementing, and supporting a strategic approach to building an empowered school community that celebrates diversity and actively opposes discrimination of race, gender, class, religion, sexual orientation, or any other aspect of one's identity.

Our site equity plan involves four major areas of focus: Culture, Curriculum, Community, Policy.

Culture: Acalanes will establish a positive school climate where all students, staff, and community members treat each other with respect, foster belonging, and actively work against racism and for racial justice.

Community: Acalanes will partner with parent/guardian groups to foster antiracist education and advocacy.

Policy: Acalanes will examine current systems, policies, and administrative practices to identify and implement necessary changes that are culturally responsive and antiracist.

Curriculum: Acalanes will ensure that all students engage in required curricula that fosters an appreciation for a diverse array of cultures and specifically addresses race, racism, and antiracist strategies.
In the 2020-2021 school year, Acalaens in coordination with AUHSD developed a site equity plan with input from district staff, site staff, and parent and student stakeholders. The comprehensive plan is linked here with the general outline of our Mission, Vision, and Goals below. Acalanes updated this plan by including our equity goals in the larger School Plan for Student Achievement (SPSA), found here, during the 2021-2022 school year.